All of us experience difficult seasons of life.  Sometimes, we do not know how to move forward and feel powerless.  My goal is to help you see your challenges from a different perspective and empower you to navigate your life to a healthier place.  The life skills we will learn are designed to sustain your success both for the present and the future.  I am a visual learner and use a whiteboard to diagram what we discuss visually.   I often describe my role as bringing light to dark areas, and I employ a wide variety of therapeutic techniques to understand what was previously hidden.  I have been an active accredited counselor since 1997 and have worked with women, families, couples, teens, and children.   
Degrees/Licenses:
– B.A. Psychology, Oral Roberts University, 1988
– M.S. Community Clinical Counseling, Eastern University, 1997
– License Number: PC005803 Pennsylvania
Within each session, you will be met with primarily a person-centered theory approach.  This means I will communicate empathy and genuineness and assist in working out any in-congruence within your self-concept through our therapeutic process.  The therapeutic relationship is significant to me, and I believe it can be compelling in the client's journey towards healing. The person-centered theory is based on humanistic theory. So along with a person-centered approach, I help empower and strengthen clients. In sessions, you will also experience a bit of a psychodynamic approach when the client welcomes it. As a trauma therapist, clients may need to address trauma from their childhood in which using a psychodynamic approach will be helpful in some ways.  As you can see, I am a bit eclectic when it comes to theories, but I will always be grounded in a person-centered approach, focusing on what you bring to the session, and working with you in a warm, non-judgmental way.
Degrees/Licenses:
I received my Bachelor's degree from Kutztown University.  My degree is in Public Administration with a minor in Psychology. In addition, I have a Master's in Community Trauma Counseling from Jefferson University.  I am currently working towards becoming a Nationally Certified Counselor working towards my licensure under the supervision of Sharon Wegman.  I have been working in the field of Social Services and mental health for the past 5 years. I have experience working in mental health, various forms of abuse, substance abuse, the juvenile justice system, and incarcerated victims.
Do you ever feel that you have lost control over your life or that circumstances around you have become unmanageable? Sometimes life can become heavy when we carry various burdens, be it from trauma, loss, addiction, or relationship concerns. Maybe these burdens have made it hard to imagine how you could change your life and reach your fullest potential. However, I hold firm to the belief that we all have inherent worth, strength, and the power within ourselves to create the life we want and be the best version of ourselves – even when the burdens make it hard for us to see it. Working together, I will take a strength-based approach to increase your self-empowerment while utilizing cognitive therapy to increase your understanding of self, thoughts, and belief patterns. My goal is to create an environment where you feel safe and empowered to connect to your internal solutions, heal from past burdens, and transform yourself and life into what is ideal for you.
Since 2015, I have worked in diverse settings and with a wide range of populations. I have worked in outpatient, client homes, and correctional institutions. I have served individuals (adults, teens, and children) and families with concerns including substance abuse, mental health, autism, adverse behavior, and criminal justice involvement. I specialize in treating individuals and families affected by addiction, trauma survivors, and individuals afflicted by workplace trauma.
Specialties:
– Addiction
– Trauma/PTSD
– Relationship Issues
Degrees/Licenses:
I graduated from Kutztown University with a Bachelor's degree in Social Work in 2015. I completed my graduate work at Kutztown University and obtained a Master's of Social Work in 2016. I am a licensed social worker and am currently achieving my clinical license.
I work with teenagers and young adults to help navigate the difficult areas of life that cause emotional distress. Some issues I work with include anxiety, depression, codependency, self-esteem, and negative body image. I believe in the power of self-awareness and self-compassion in promoting healing and ultimately, increased joy and life satisfaction.
We will look into the past to recognize those learned behaviors and patterns of thinking that no longer serve you, and address them in the present moment. We will work together to identify new ways of thinking, behaving, and coping that allow you to truly become your best self. My goal is to instill hope and empower you with the right skills and tools to feel confident in handling life's challenges. As an intern, I will be working under the supervision of Sharon Wegman and accepting clients at a reduced rate. Please contact us for more information!
Degrees/Licenses:
I graduated from St. John's University with a Bachelor's in Psychology in 2012. I am currently a graduate student in the Clinical Counseling Program at Alvernia University, with an expected graduation date of May 2022. After graduation, I plan to pursue licensure as a Licensed Professional Counselor.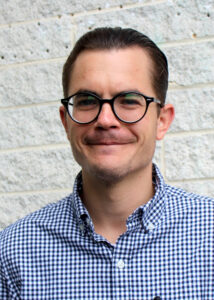 Change is never easy.  There is an abundance of places to start, and sometimes they are places we have never been to or have ever thought of exploring. The areas we need to explore to facilitate change are our history, family & friends, & environment. However, it is a firm belief that each and every person-no matter what they have done, felt, experienced, or believe about themselves, is capable of change and can commit to ways in which this change is lasting. Through a psychodynamic approach, I strive to work with clients to identify where their needs lie and where they may have started. Then, when we explore the paths that we have taken, we can discover, giving a person a sense of understanding & a chance to take a different course or better understand the one they are already on.
I work directly with children, teenagers and families who are addressing the challenges and the needs they experience daily. Much of my work focuses on identifying the child's needs and incorporating them into the family so they can be understood, accepted & feel safe. My other primary goal is to educate the family on some of these needs as often the behaviors of children and teenagers are overlooked & approached from a "one size fits all" approach when addressing their needs. I have also worked directly with children & adults with sexual behaviors that have caused them to struggle and have taught them skills to engage in self-regulation. Every person has their strengths that we can access as tools to navigate throughout their environment and use to assist in their plans and goals.
Hi, there! I'm the voice you hear on the telephone if you call our office. I handle the day-to-day administrative work at Wellsprings, as well as marketing, content creation, and running our website and social media platforms. I'm so thankful to be working with a team of dedicated and caring individuals, and look forward to seeing you if you stop by our office!