If you are interested in scheduling with one of our counselors, please check our homepage for a list of available counselors, and click the green button to fill out our intake form. 
INSURANCE INFORMATION: Please note that if you see one of our counselors listed as "out of network", you still have the ability to submit for reimbursement of session fees. Simply call the number on the back of your insurance card to inquire how and what your insurance company will reimburse. Unfortunately , we cannot tell you what your insurance company will cover or reimburse. You must contact them and ask to find out.
Our clients have successfully submitted to the following insurance companies and received a certain reimbursement for counseling sessions:
Highmark
Cigna
Aetna
All of us experience difficult seasons of life. Sometimes, we do not know how to move forward and feel powerless. My goal is to help you see your challenges from a different perspective and empower you to navigate your life to a healthier place. The life skills we will learn are designed to sustain your success both for the present and the future. I am a visual learner and use a whiteboard to diagram what we discuss visually. I often describe my role as bringing light to dark areas, and I employ a wide variety of therapeutic techniques to understand what was previously hidden. I have been an active accredited counselor since 1997 and have worked with women, families, couples, teens, and children.
Degrees/Licenses: BA Psychology, Oral Roberts University, MS Community Clinical Counseling, Eastern University, License Number PC005803 Pennsylvania
Accepted Insurance Plans: Highmark, Optum, UMR, UPMC, UnitedHealthcare, Out of Network, Currently vetting for Insurances
Availability: Not accepting new clients at this time
Within each session, you will be met with primarily a person-centered theory approach.  This means I will communicate empathy and genuineness and assist in working out any in-congruence within your self-concept through our therapeutic process.  The therapeutic relationship is significant to me, and I believe it can be compelling in the client's journey towards healing. The person-centered theory is based on humanistic theory. So along with a person-centered approach, I help empower and strengthen clients. In sessions, you will also experience a bit of a psychodynamic approach when the client welcomes it. As a trauma therapist, clients may need to address trauma from their childhood in which using a psychodynamic approach will be helpful in some ways.  As you can see, I am a bit eclectic when it comes to theories, but I will always be grounded in a person-centered approach, focusing on what you bring to the session, and working with you in a warm, non-judgmental way.
Degrees/Licenses: My Bachelor's degree is in Public Administration with a minor in Psychology from Kutztown University. I have a Master's in Community Trauma Counseling from Jefferson University. I am currently working towards becoming a Nationally Certified Counselor and working toward my licensure under the supervision of Sharon Wegman. I have been working in the field of Social Services and mental health for the past 5 years, and have experience working in mental health, various forms of abuse, substance abuse, the juvenile justice system, and incarcerated victims. 
Accepted Insurance Plans: Out of Network
Availability: None at this time
Interested in scheduling an appointment? Click the green button on our homepage that says "Click here for the Intake Form."

Do you ever feel that you have lost control over your life or that circumstances around you have become unmanageable? Sometimes life can become heavy when we carry various burdens, be it from trauma, loss, addiction, or relationship concerns. Maybe these burdens have made it hard to imagine how you could change your life and reach your fullest potential. However, I hold firm to the belief that we all have inherent worth, strength, and the power within ourselves to create the life we want and be the best version of ourselves – even when the burdens make it hard for us to see it. Working together, I will take a strength-based approach to increase your self-empowerment while utilizing cognitive therapy to increase your understanding of self, thoughts, and belief patterns. My goal is to create an environment where you feel safe and empowered to connect to your internal solutions, heal from past burdens, and transform yourself and life into what is ideal for you.
Since 2015, I have worked in diverse settings and with a wide range of populations. I have worked in outpatient, client homes, and correctional institutions. I have served individuals (adults, teens, and children) and families with concerns including substance abuse, mental health, autism, adverse behavior, and criminal justice involvement. I specialize in treating individuals and families affected by addiction, trauma survivors, and individuals afflicted by workplace trauma.
Specialties: Addiction, Trauma, PTSD, Relationship Issues
Degrees/Licenses:  I graduated from Kutztown University with a Bachelor's degree in Social Work, and obtined a Master's of Social Work from Kutztown University in 2016. I am a licensed Social Worker and am currently achieving my clinical license. 
Accepted Insurance Plans: Out of Network
Availability: Wednesday mornings
Interested in scheduling an appointment? Click the green button on our homepage that says "Click here for the Intake Form."
Are you tired of constantly feeling anxious and stressed? Do you feel stuck in your personal life or in your relationships? Sometimes life can be overwhelming, and you might feel lost and confused on how to move forward. It might feel like your path is paved with obstacles, making it difficult to see the joy on the other side. Let's face it, life is hard, but you don't have to go at it alone. I believe you have existing power and strength to handle life's challenges. It is my goal to instill hope, create safety, and empower you with the skills and tools necessary for you to feel confident as you navigate your healing journey.
I take an integrative approach, utilizing aspects of psychodynamic psychotherapy, acceptance and commitment therapy, and compassion-focused therapy. This means we will work together to increase your self-awareness and uncover unhelpful thinking and behavior patterns that are rooted in your past. We will focus on how these patterns manifest in the present, and how they may hinder you from living life in alignment with your true values. We will use various mindfulness, cognitive and behavioral techniques to facilitate lasting change. All the while, prioritizing compassion for self and others on the path to increased joy, enhanced well-being and becoming the best version of yourself.
I primarily work with individuals ages 16+. I specialize in the treatment of anxiety disorders and related issues including (but not limited to) codependency, perfectionism, low self-esteem, body image, overthinking, self-criticism and shame. I also work with individuals affected by depression, relationship issues and trauma.
Degrees/Licenses: BA Psychology, St. John's University. MA Clinical Counseling, Alvernia University. I am currently pursuing licensure as a Licensed Professional Counselor under the supervision of Sharon Wegman.
Accepted Insurance Plans: Out of Network
Availability: Daytime and evenings
Interested in scheduling an appointment? Click the green button on our homepage that says "Click here for the Intake Form."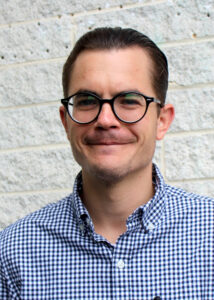 Change is never easy.  There is an abundance of places to start, and sometimes they are places we have never been to or have ever thought of exploring. The areas we need to explore to facilitate change are our history, family & friends, & environment. However, it is a firm belief that each and every person-no matter what they have done, felt, experienced, or believe about themselves, is capable of change and can commit to ways in which this change is lasting. Through a psychodynamic approach, I strive to work with clients to identify where their needs lie and where they may have started. Then, when we explore the paths that we have taken, we can discover, giving a person a sense of understanding & a chance to take a different course or better understand the one they are already on.
I work directly with children, teenagers and families who are addressing the challenges and the needs they experience daily. Much of my work focuses on identifying the child's needs and incorporating them into the family so they can be understood, accepted & feel safe. My other primary goal is to educate the family on some of these needs as often the behaviors of children and teenagers are overlooked & approached from a "one size fits all" approach when addressing their needs. I have also worked directly with children & adults with sexual behaviors that have caused them to struggle and have taught them skills to engage in self-regulation. Every person has their strengths that we can access as tools to navigate throughout their environment and use to assist in their plans and goals.
Accepted Insurance Plans: Out of Network
Availability: Monday and Tuesday evenings
Interested in scheduling an appointment? Click the green button on our homepage that says "Click here for the Intake Form."

Specialties: Career Counseling, Anxiety & Stress Management, Depression, Life Transitions, Grief & Prolonged Grief, Geriatric & Neurodiverse Populations
When the alarm goes off in the morning, do you dread getting out of bed and going to work, school, or dealing with your family? Have you experienced workplace or home trauma due to ongoing harassment, gaslighting, or a lack of support or psychological safety? Do you struggle with boundaries, balance, or self-compassion? Do you feel like you've outgrown your role, lost your identity, or are constantly searching for purpose in your life? Do you question what's next for your or your loved ones but have no one to talk to about your concerns?
If so, then we should talk. I help my clients navigate through major life transitions, find the work-life balance they've been craving, and overcome obstacles that are stressing them out so that they can finally live life with a sense of peace and contentment that they deserve. 
I specialize in using cognitive-behavioral, solution-focused, and motivational techniques to empower my clients to become their own best advocates rather than their harshest critics. As a Certified Career Counselor, I often counsel at the intersection of career and life because whatever is happening in one generally affects the other, no matter how hard we try to compartmentalize them. If you're feeling under-appreciated at work or home, unfulfilled in your career or life, or completely burnt our from juggling "all the things", I'd love to partner with you. Together we can process your situation, build positive coping strategies, and find solutions to get you through whatever you are facing. 
Degrees and Certifications: I hold an MBA and a Masters of Arts in Clinical Counseling from Alvernia University. I am a National Certified Counselor (NCC) through the National Board of Certified Counselors, as well as a Certified Career Services Provider (CCSP) and Certified Career Counselor (CCC) through the National Career Development Association.
Accepted Insurance Plans: Out of Network
Availability: Monday and Friday afternoons, Tuesday daytime
Interested in scheduling an appointment? Click the green button on our homepage that says "Click here for the Intake Form."
Office Administrator, Content Creator, Social Media Manager
Hi, there! I'm the voice you hear on the telephone if you call our office. I handle the day-to-day administrative work at Wellsprings, as well as marketing, content creation, and running our website and social media platforms. I'm so thankful to be working with a team of dedicated and caring individuals, and look forward to seeing you if you stop by our office!