We're dedicated to client-centered, relationally based therapy from the time you first contact our office until you schedule your final session with your counselor. Here's a glimpse at our space so you know what to expect when you walk in.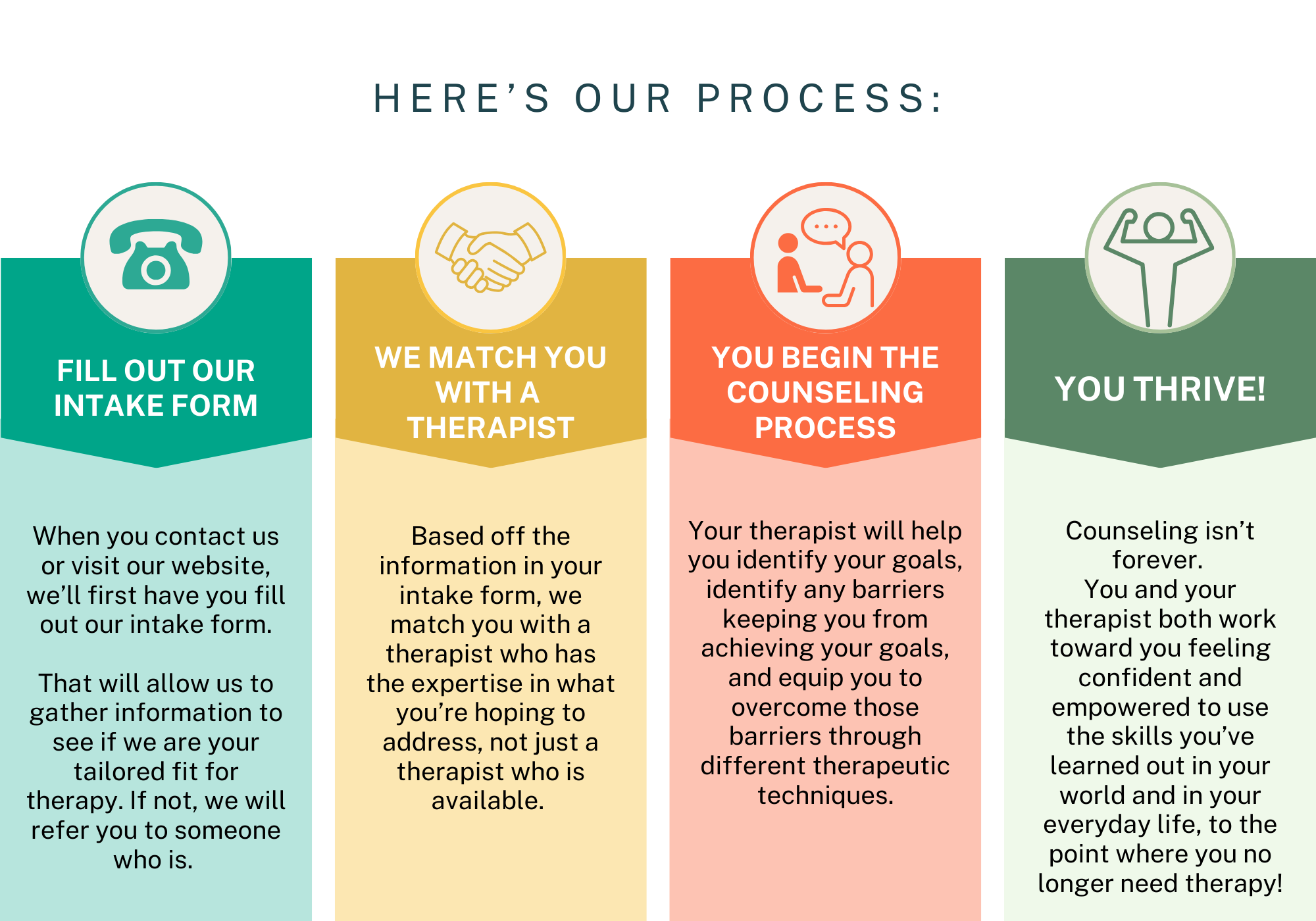 We believe that our team has the skills and abilities to support and empower you to become the healthiest, most successful version of yourself, and here's how we help get you there:
Being a group practice, we have counselors that can offer a variety of services. We offer individual, couples, or family counseling and group therapy, and have counselors that specialize in areas like trauma, anxiety, play therapy, EMDR, depression, career counseling, inner child work, codependency, grief and loss, life transitions, abuse, sexuality, PTSD, and more.
To become a client, fill out the intake form by clicking the button. Our intakes coordinator will be in touch when we've matched you with your best-fit therapist.