Meet the Team Behind Wellsprings Solutions
If you are interested in becoming a client with one of our available counselors (must be a resident of Pennsylvania), you can fill out our intake form by clicking the button below.
I believe that therapy is about finding healing and wholeness through understanding who we are and how we have become the people that we are. This understanding develops when a counselor cultivates an atmosphere of compassion, empathy, safety, knowledge, and empowerment.  I lean towards counseling approaches that emphasize developing an awareness of the faulty messages that we receive about ourselves through various aspects of society. My role is to work collaboratively with clients as they identify and dispel those faulty messages, enabling them to move toward the life they desire.
Specialties: Clinical counseling with a strong spiritual foundation from over 10 years of pastoral ministry, woman interested in addressing anxiety, depression, trauma, and any other issues that hinder them from living life to the fullest.   
Qualifications: B.A. Organization Dynamics/Human Performance Management: Immaculata University 2003,  M. Div. Lutheran Theological Seminary 2010, Working towards M.A. in Clinical Counseling: Messiah University 2024, 10+ years of Pastoral experience. 
Supervisor: Kayla Seader 
I pay special attention to the client's meaning, freedom, and potential. Here, I help clients illustrate a clearer picture of what they ultimately want out of life and how to get there. I have a person-centered approach and aim to motivate clients to uncover their resistances and how they work against their goals. I pull from many modalities to unlock the client's innate ability to overcome; past traumas or failures do not have to define us.
Specialties: Perfectionism, anxiety/depression, loneliness, rising college and high school students with anxiety regarding adjusting to new situations, issues with relationships with friends, roommates, and significant others
Qualifications:
B.A. in Philosophy with a Minor in Psychology: Kutztown University, 2020

Working towards M.A. in Clinical Counseling: Alvernia University, 2024

Supervisor: Sharon Wegman, MA, LPC

Supervisor License: PC005803 Pennsylvania
Kayla Seader, MSW, LCSW, CCTP
In life and in my practice, I hold firm to the belief that we all have inherent worth, strength, and the power within ourselves to create the life we want and be the best version of ourselves. Working together, I take a strength-based approach to assist in increasing your self-empowerment while utilizing various approaches assist you in increasing your understanding of self, thoughts, and belief patterns. My goal is to create an environment where you feel safe and empowered to connect to your internal solutions, heal from past burdens, and transform yourself and life into what is ideal for you. My passions include assisting people in naming and healing inner child wounds, healing attachment wounds, and finding freedom from codependency and traumas. I love to empower my clients through education, practical mindfulness, and somatic tools that not only provide relief in moments of overwhelm, but sustain the path of lifelong healing.
Specialties: I specialize trauma across the lifespan, codependency and other relational concerns, boundaries, inner child work, attachment healing. I interweave EMDR, mindfulness and somatic work, CBT, internal family systems, and narrative based psychotherapy to best meet my client's individual needs.
Degrees/licenses: Bachelor's in Social Work, Kutztown University 2015; Master's of Social Work, Kutztown University 2016; Licensed Social Worker 2016-2023; Licensed Clinical Social Worker 2023
Rate: $110/50 minute individual session
Jen Wegman, MA, NCC, CCSP, CCC
As a Certified Career Counselor, I counsel at the intersection of career and life because whatever is happening in one generally affects the other. If you are an adult who is feeling under-appreciated, unfulfilled, or burnt out, I'd love to help you to navigate your situation, build positive coping strategies, and discover solutions to achieve the peace you deserve.
Specialties: Career counseling, Family caregiver support, Grief and loss, Life transitions, Stress management
Accepted Insurances: Out of Network
Rate: $90/50 minute individual session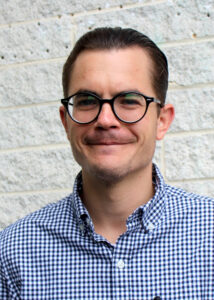 I work directly with young children & teenagers who may be experiencing a wide variety of mental health & behavioral needs. I attempt to target the client's environment to see what variables are influencing some of their needs, and aim to develop a therapeutic relationship where we can explore their experiences & how those experiences influence the present.
Accepted Insurances: Out of Network
Rate: $90/50 minute individual session
Cait Beiler, MS Trauma Counselor
My therapy expertise is in the field of trauma. This means I know tools and strategies to help you process some of your most painful moments. My goal is to help you find empowerment and a sense hopefulness as you begin to heal.
Specialties: Sexuality, Healing from abuse, Teens/young adults, PTSD, Spiritual counseling
Accepted Insurances: Out of Network
Cait Beiler is not accepting new clients at this time.
As a seasoned counselor in many areas of loss and trauma, I aim to help you see your challenges from a different perspective and empower you to navigate your life to a healthier place. I see people as triune beings and incorporate the body, soul, and spirit work with my care of the individual.
Specialties: Leadership coaching, Trauma-informed training, Therapy for leaders, Narcissism, Healing from Abuse, Spiritual direction, Training in EMDR
Accepted Insurance Plans: Highmark, Optum, UMR, UPMC, United Healthcare, Capital Blue, Out of Networl
Rate: $150/50 minute individual session. Sharon Wegman is not accepting new clients at this time. 
Office Administrator, Content Creator, Social Media Manager
I'm the voice you hear when you call the office! I handle our day to day office functioning, as well as handle our social media pages, content creation, podcast, website, and more. Be sure to follow us on Facebook and Instagram @wholeselftherapists, and our podcast, Whole Self Podcast!